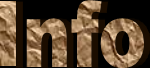 ---
VBug 1.5 Research
Project Status: On Hold (Until I get some components to experiment)
NEW (March 04): Just ordered the components, now I'll wait for them to arrive!
NEW (July 04): The circuit has been built and it works!!! Now I'll try to get some GearMotors.
---
This is an attemp to make a complete VBug with all functions working properly. In order to achieve this, I need to fully understand the schematic. Since I only have a scanned version, some research and experimenting (fun,fun,fun) will be needed.
Circuit:
| | |
| --- | --- |
| Here is the original scanned version: | And another version by Wilf: |
| | |
Here is my redrawn version, it's divided in four sections:
Section 1

Waist Driver: Controls waist motor

Section 2

IC Socket: Used to experiment with different values

Section 3

MicroCore: The ''heart'' of the beast.

Section 4

Motors driver: Controls primary motors and PhotoTrophic behavior
Walking Gait:
This is (I think) the walking gait that Walkman uses. I took it from one of the many yahoo postings about Walkman.

If you can help me with this project, just e-mail me. Any info will be welcome.
---